Nicole DeMentri interviewed 200 Club President Greg Blair and Fall reception honoree retired chief Masseroni for a story in the Hamilton Post.  She is a Freelance Reporter for the NJ Monthly Magazine & Community News Service.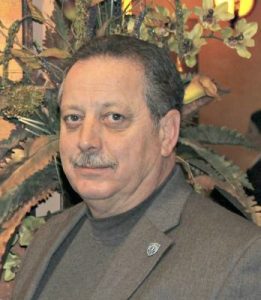 By Nicole DeMentri – November 1, 2016
Former Robbinsville Police Chief Martin Masseroni retired last year after nearly four decades in law enforcement. So it was only natural that his name came up when a local organization that supports the families of fallen public safety personnel was looking for someone to honor during its annual fall reception.
"It was the obvious choice with Marty—I mentioned his name and everyone agreed," said Greg Blair, president of the 200 Club of Mercer County. "Without a doubt he deserves it, and it's our honor to recognize him."
The 200 Club is a private organization providing financial assistance to the families of public safety and rescue personnel who lost their lives in the line of duty, including the police officers, correction officers, firefighters and rescue squad technicians of Mercer County. Many members, like Blair, come from outside of law enforcement. All members pay membership dues, which help the club to make donations.
"We, as businessmen, feel like it's the least we can to for them," Blair said. "We make a small contribution to ensure we can make a big contribution when it's needed."
Read the complete story in Mercerspace.com