Call for Valor Award Nominations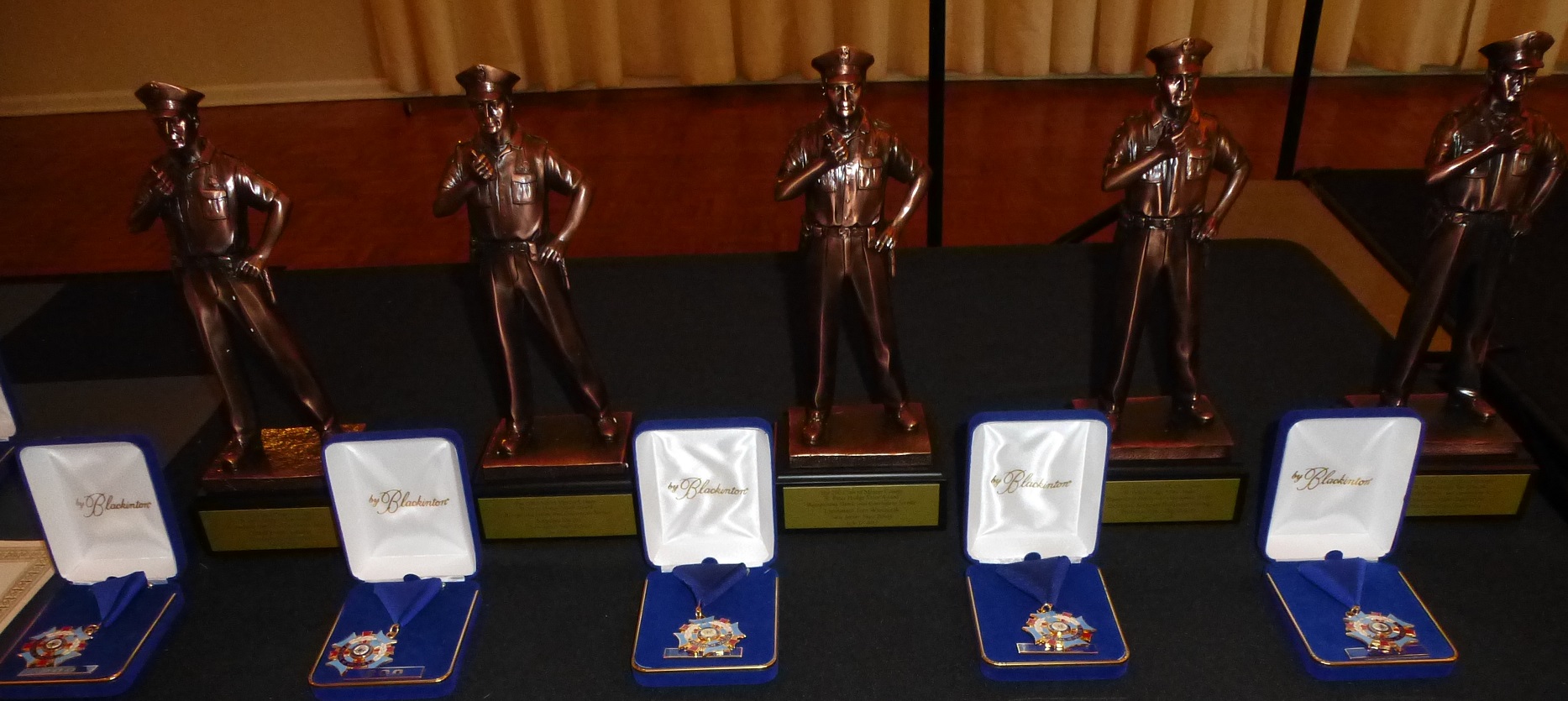 R. Peter Hodge Valor Award Nominations
All police, fire and EMT departments in Mercer County are invited to submit nominations
The 200 Club of Mercer County is requesting the names and a brief description of the noted actions of potential Valor Award recipients for agencies located in Mercer County, and for an act of personal bravery, heroism, prowess, and gallantry in the line of duty that occurred in Mercer County during the previous 12 months.
Since forming in 1979, the 200 Club has periodically bestowed Valor Awards – our highest and most honored recognition – to police, fire and rescue personnel for going above and beyond their call of duty.
Each year, the Valor Award Committee reviews the nominations to select the recipient(s) to be honored at the Annual Luncheon in June. 
Although nominations are accepted and welcome throughout the year, the nominations for the June Luncheon Awards ceremony, must be submitted no later than March 15 via one of the following avenues:
• info @Mercer200Club.com
• 200 Club of Mercer County, PO Box 6755, Lawrenceville, NJ 08648
• FAX: 609-392-0244
Notification of the award will be given by April 15. Our Annual Luncheon event typically takes place mid-June as announced on the website.  
Please call (609) 498-7727 with any questions. 

Past R. Peter Hodge Valor Award Recipients
Trenton Firefighter Evan Kontos and Chief Steven Kraemer, Hamilton Township Fire District 3
Princeton Police Detective Adam Basatemur; Princeton Police Detective Sergeant Benjamin Gering
Trenton Police Officer Freddy Jimenez
NJ State Police Detective Rasheed Joaquin; NJ State Police Sergeant Curtis Sand; New Jersey State Police Lieutenant Tom Wieczerak; New Jersey State Police Sergeant Joe Itri
Trenton Police Officer Sheehan Miles;Trenton Firefighters Dave Houseworth, Frank Wilcox and
Battalion Chief John Barone
Robert Bailey, Emergency Services Specialist and Matthew Peck, Firefighter / Emergency Medical Technician with Hopewell Valley Emergency Services Unit
Det. Adrian Markowski, Robbinsville Police Department; Officers Robert Albanowski and Marlon Parrott, Trenton Police Department
Founded in 1979, the 200 Club of Mercer County is dedicated to providing financial assistance to the families of our police, fire, and rescue personnel who have lost their lives in the line of duty.