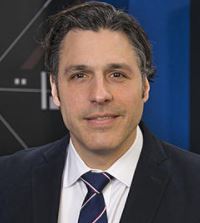 Bill Spadea @billspadea is the host of a nightly news & talk show airing on Fox Television affiliates in NYC and Philadelphia. Spadea brings a unique perspective to the news/talk format, having served as a political strategist, analyst, candidate and business executive for the past two decades.
Spadea's media reach also includes hosting the top rated morning drive show on New Jersey's most listened to station, NJ101.5 FM. His experience, knowledge, contacts and presentation skills bring a high level of energy, enthusiasm and expertise to the fast paced format for maintaining an informative, interactive and entertaining four hour live radio broadcast.
Spadea is a tireless advocate for on behalf of Law Enforcement. EveryFriday on the morning show he highlights a member of local law enforcement as a part of the now regular #BlueFriday segment.
He also started performing comedy on stage after he was asked to enter the "Funniest Reporter in New York City Competition" at the famed Comic Strip Live on the Upper East Side and came in second runner up. He's appeared at comedy clubs and events across the tri-state area including charity fundraisers for heroin recovery groups and the Boys & Girls Club of NJ.
Spadea served in the U.S. Marines receiving an honorable discharge in 1999. He's married with two children and lives in Princeton, NJ.
More information on Bill's work:  http://nj1015.com/author/billspadea/